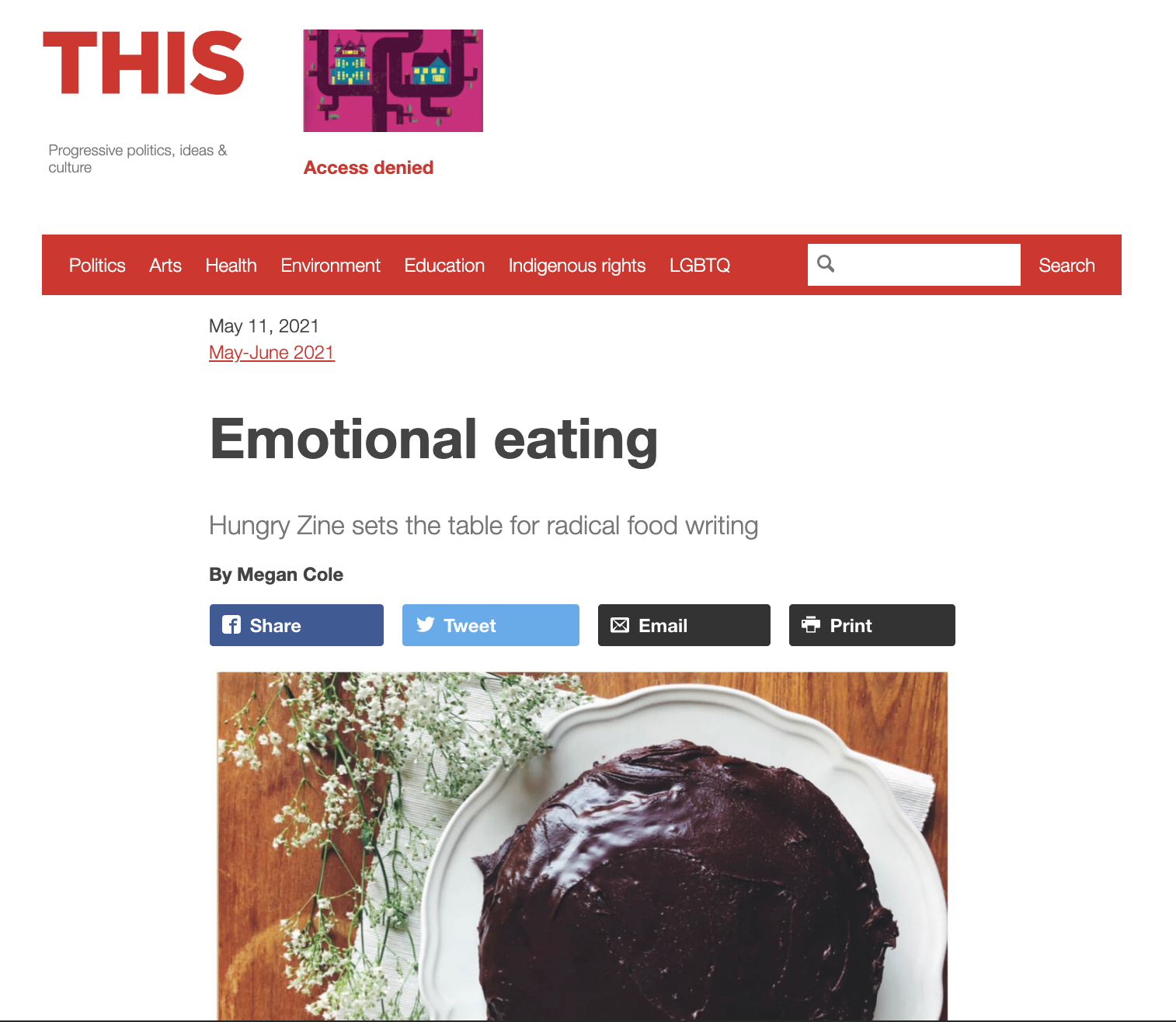 Found in THIS Magazine May 11th, 2021.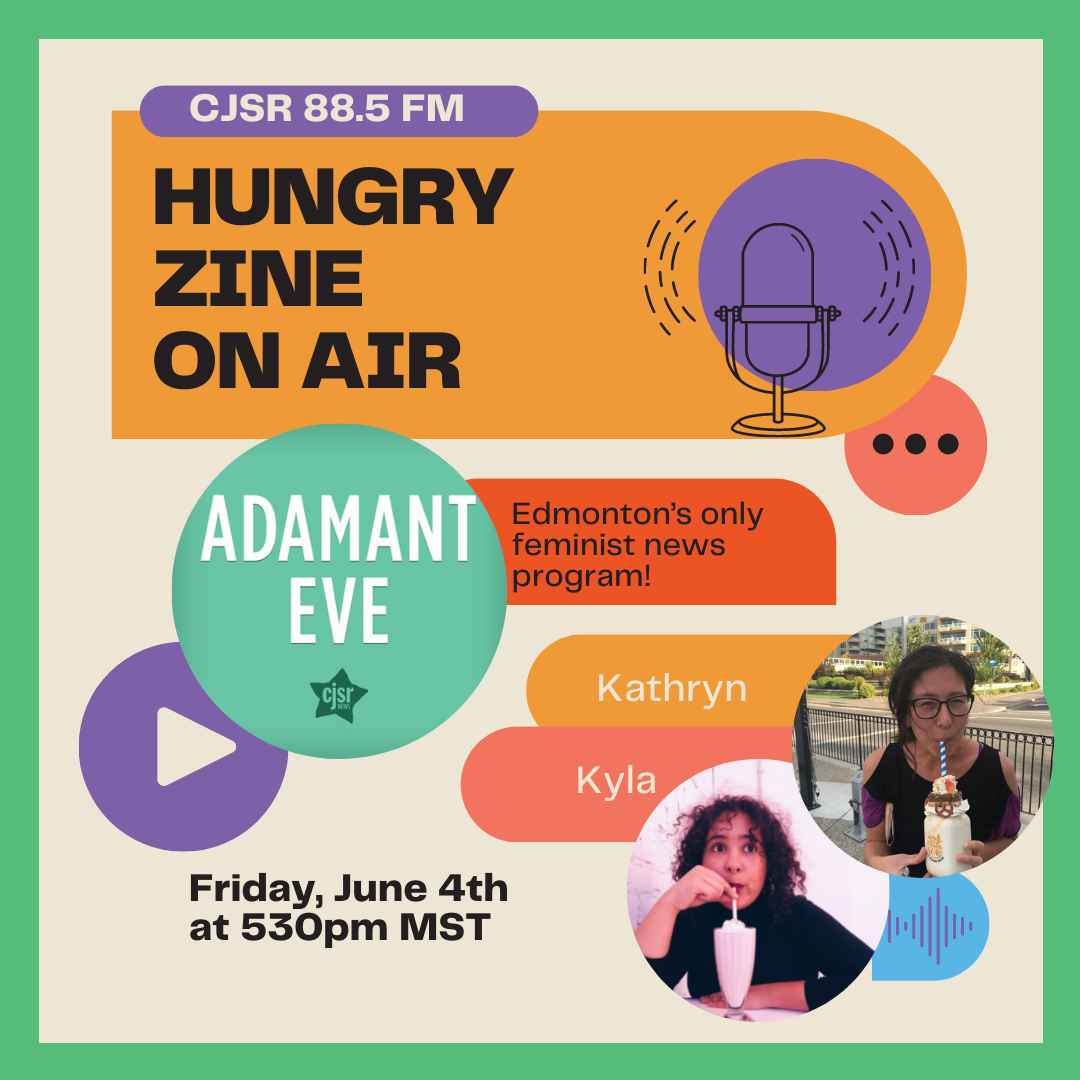 Adamant Eve: On the airwaves today, we will hear from Kyla Pascal and Kathryn Lennon — the co-editors of Hungry Zine, a new zine centered around food justice stories from diverse identities absent from mainstream food media. We will hear why this Zine is a place of conversation, connection, and resistance for more complex, nuanced, and community-driven dialogue and stories on everything food brings and creates.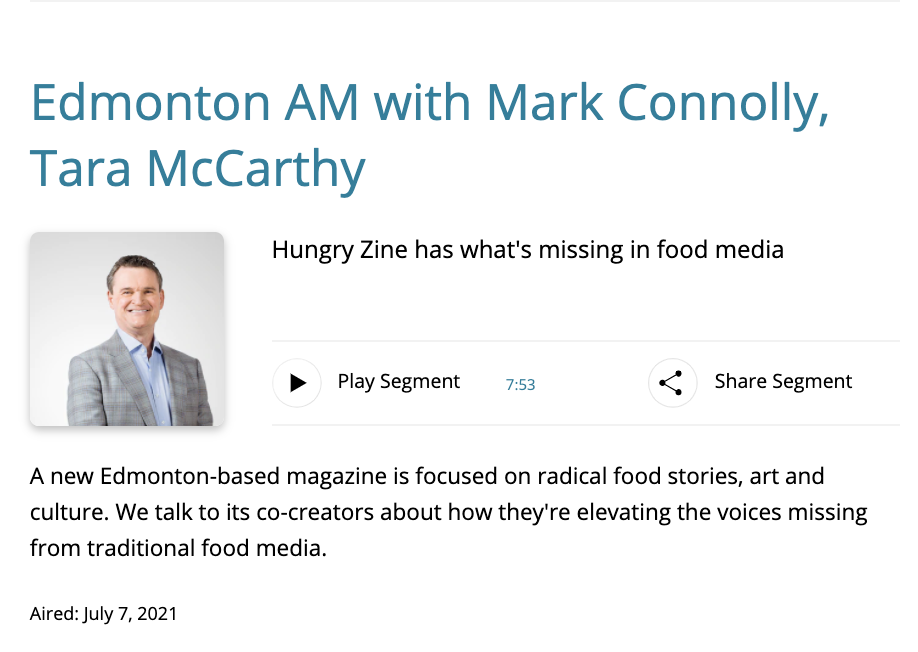 Edmonton AM is your local morning drive show from 5:30 to 8:30 a.m. Host Mark Connolly wakes up the city with compelling interviews, while Tara McCarthy provides the latest traffic and weather every 10 minutes. Each weekday Mark and Tara talk to entertaining Edmontonians with surprising and quirky personal stories. Head to work with a smile on your face.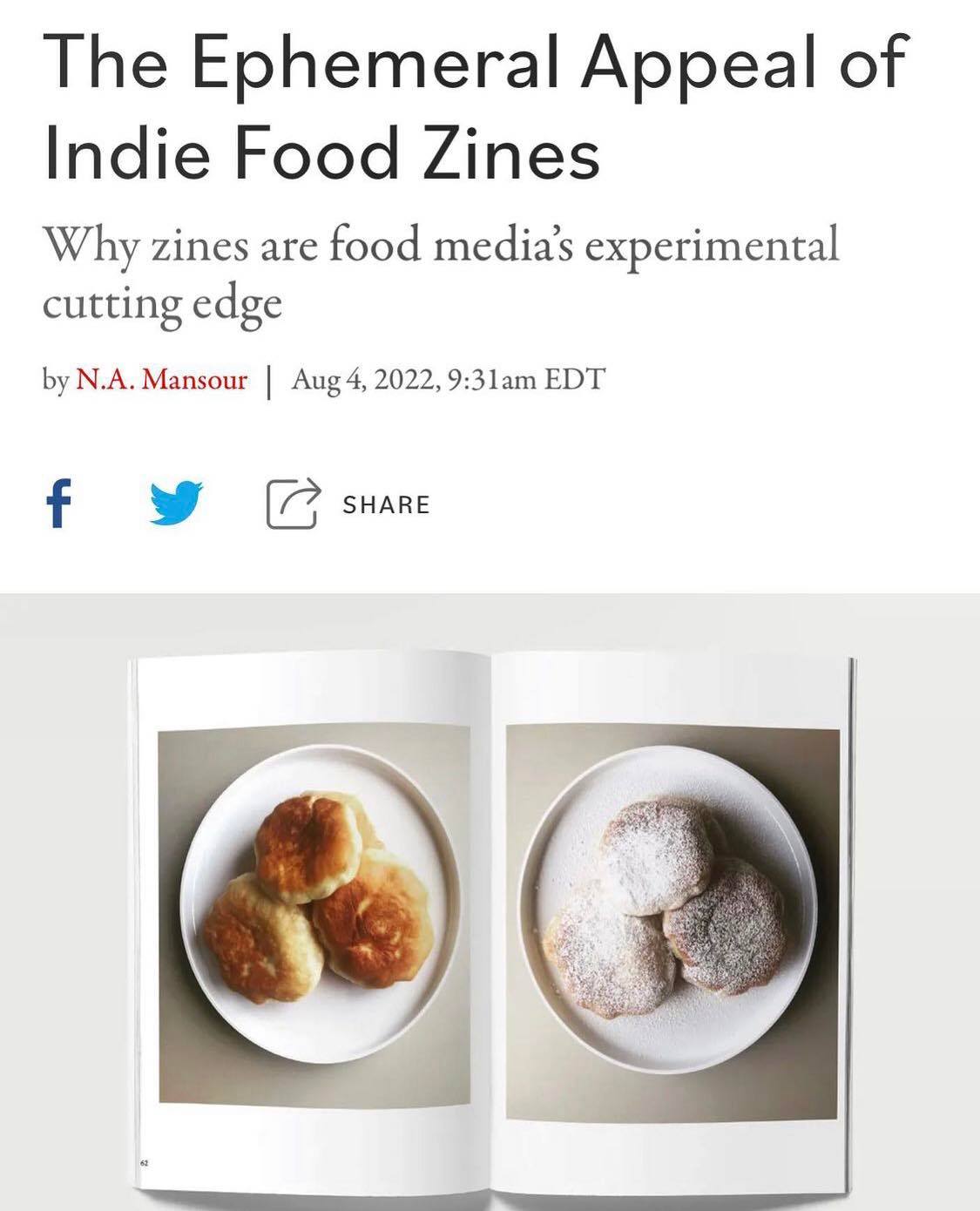 Found in Eater.com, Aug 4, 2022