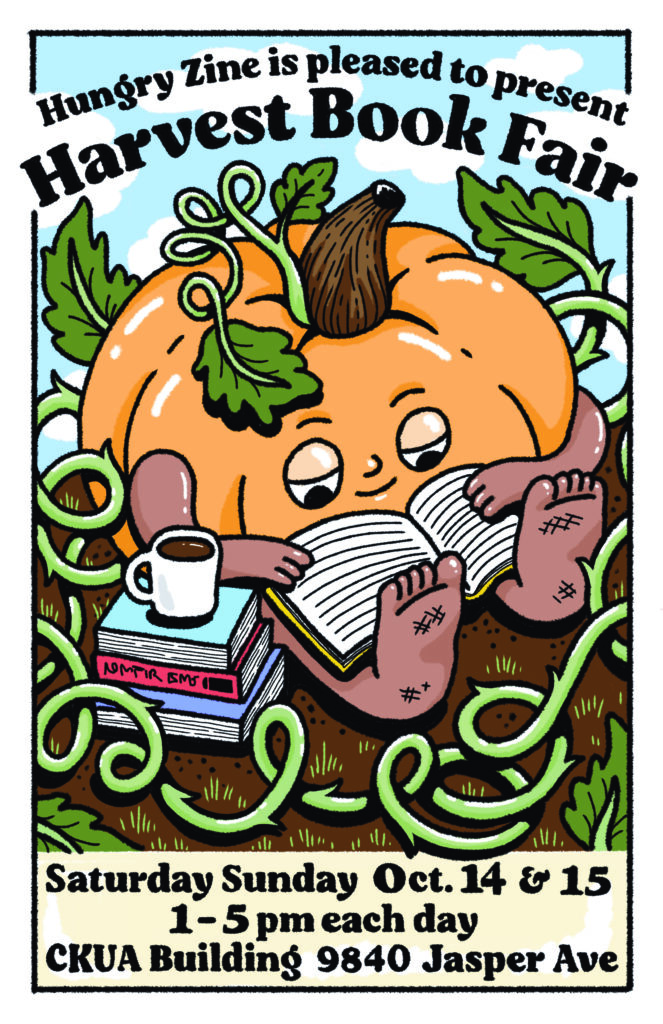 Hungry Zine is pleased to present
the first annual Harvest Book Fair
October 14 & 15, 2023
1-5pm both days
Edmonton, AB
Come and check out your favorite local bookshops, art + community organizations, presses and publishing houses all in one place!
For more information contact harvest@hungryzine.com.
Vendors
And more!
Location
About
Harvest Book Fair is a market, organized by Hungry Zine, that spotlights small and independent artists,
writers, art collectives, artist-run organizations, bookshops, and
publishers. The goal of the market is to support and amplify
community, art, literary, and industry connections in Edmonton
and the surrounding area.
Become a Sponsor